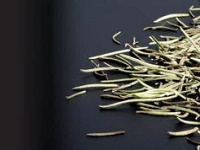 Wild Rosemary Crete
The Wild Rosemary Plant is known since the antic times and valued for its medical advices. This herb is said to strengthen the mind. Its taste is strong and piquant.
The Wild Rosemary plant grows best in mild and dry climate.
Wild Rosemary goes wonderfully with white meat, soups and Mediterranean vegetables.
distributor: info(at)orlandosidee.de